I started by clamping the spar caps I prepared last week to the front spar we deburred yesterday.  It's nice to start the day with something other than deburring.  I was bothered by the fact that the spar caps stuck up 1/16″ from the spar flange: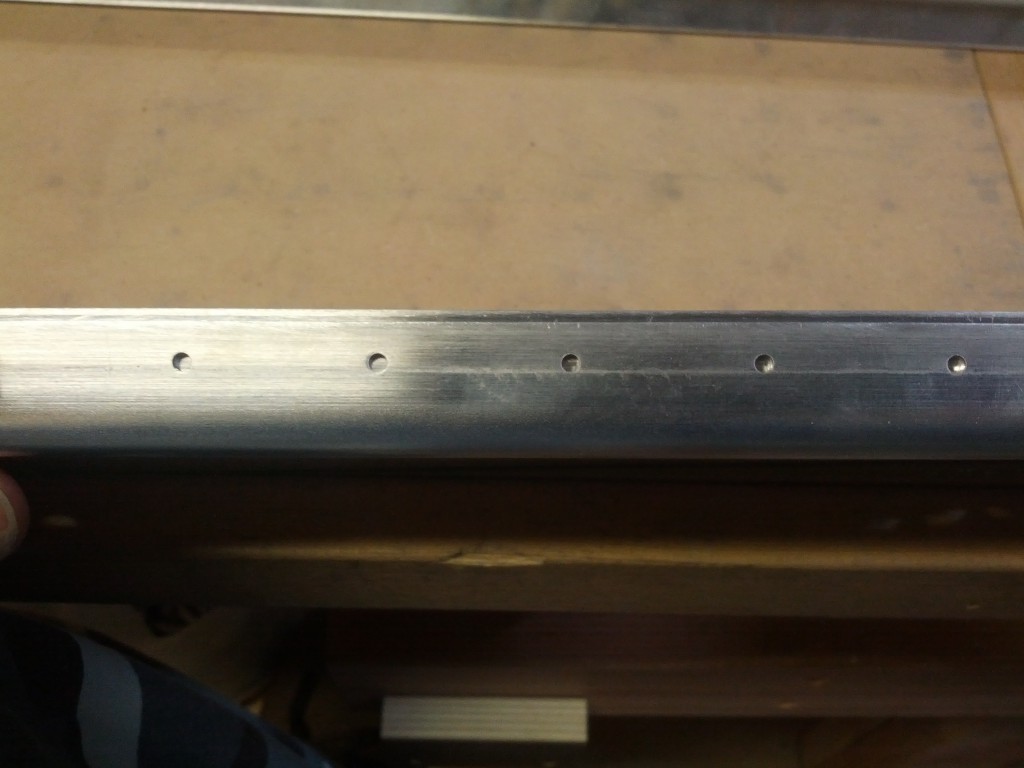 The VS spar caps did not do this.  I spent forever searching the internet for pictures and finally found one that showed exactly the same thing as mine, with no comment.  I mentioned it on VAF and received a reply that said his was like this as well.  So I finally decided to ignore it, after wasting an hour trying to figure out what the problem might be.  Still, better to waste an hour verifying something that seems wrong than messing up something like a HS spar that costs $200 to ship.
I did lots of match drilling.  Here's a pile of metal that's not going in the airplane.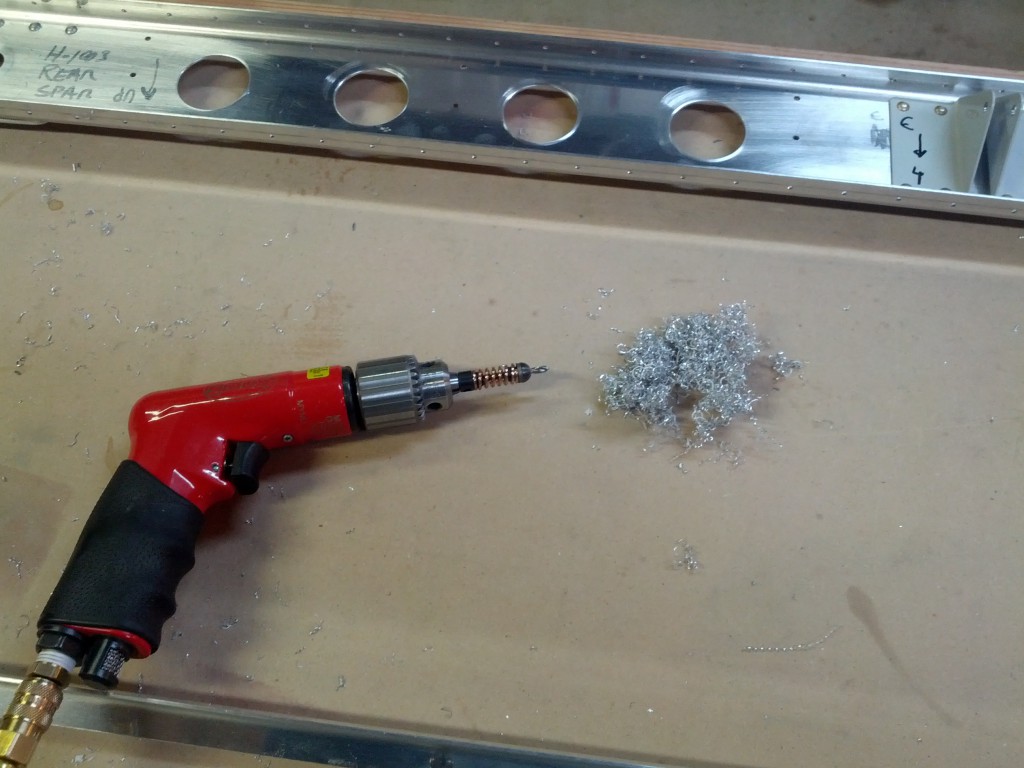 Spar doubler cleco'ed in, along with the iflyrv10 brackets.  The brackets I made came out 1/32″ too small.  Rather than ordering another piece of aluminum stock from Van's, I decided to just spend $25 on premade brackets.  Randy pointed out yesterday that they're exactly the same size as mine that are 1/32″ too small.  Makes me feel better about my workmanship anyway.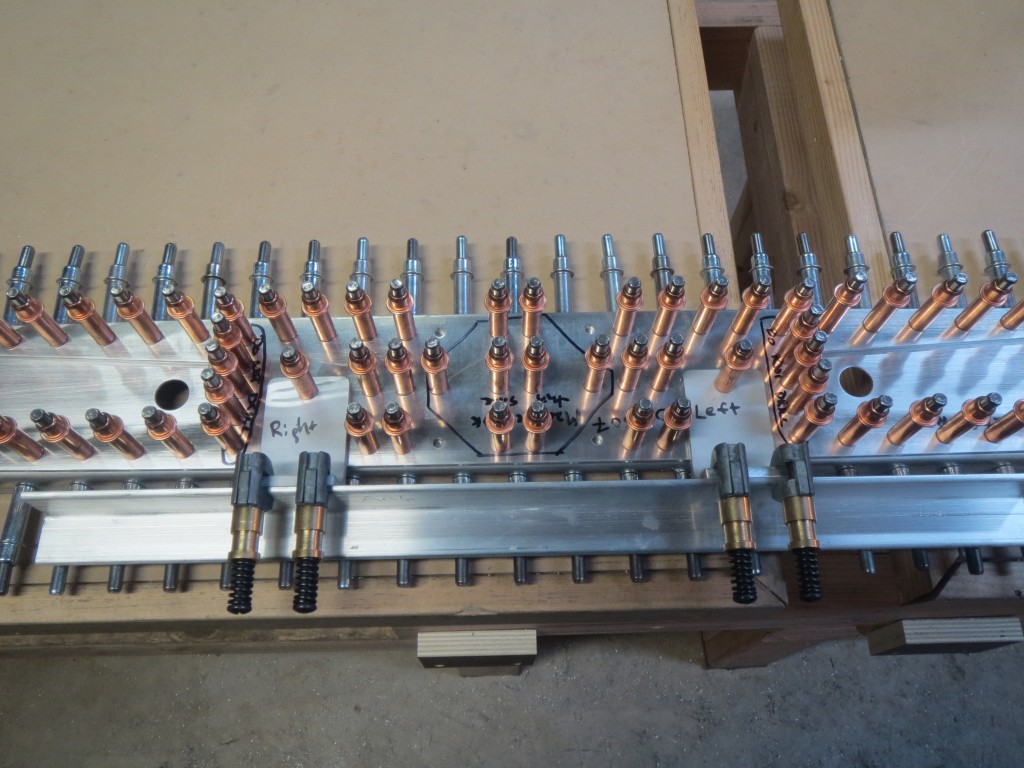 So many clecos.  And each of those holes had to be drilled (not just match drilled), which means lots of drilling…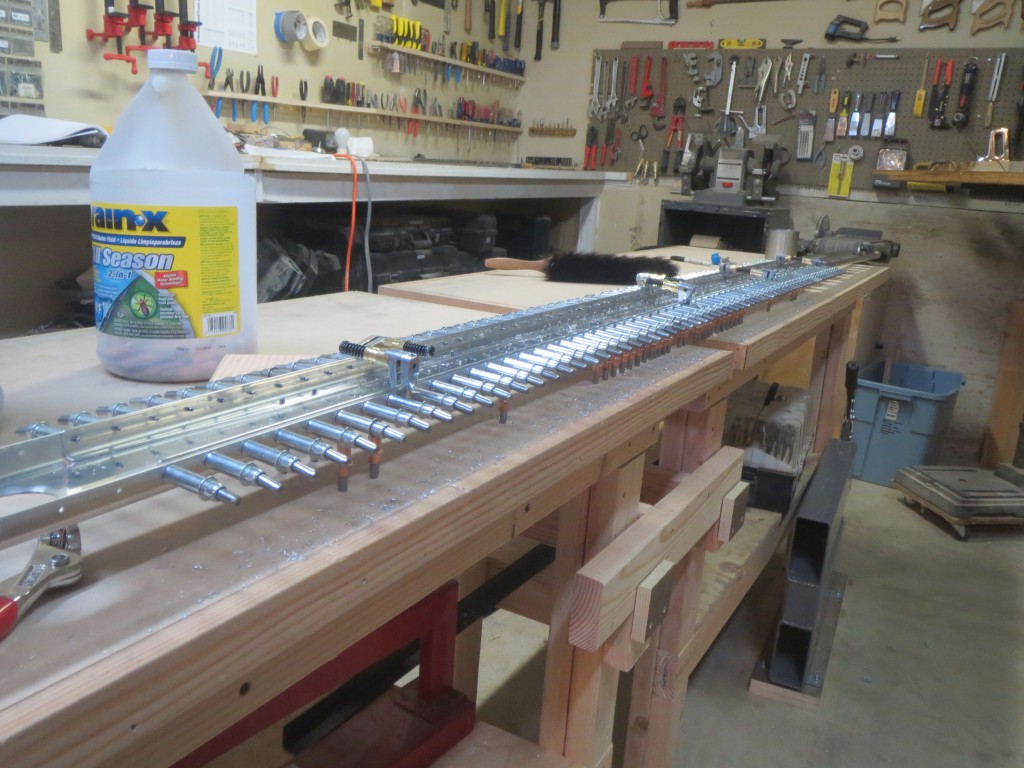 Berck: 6 hours.